---
---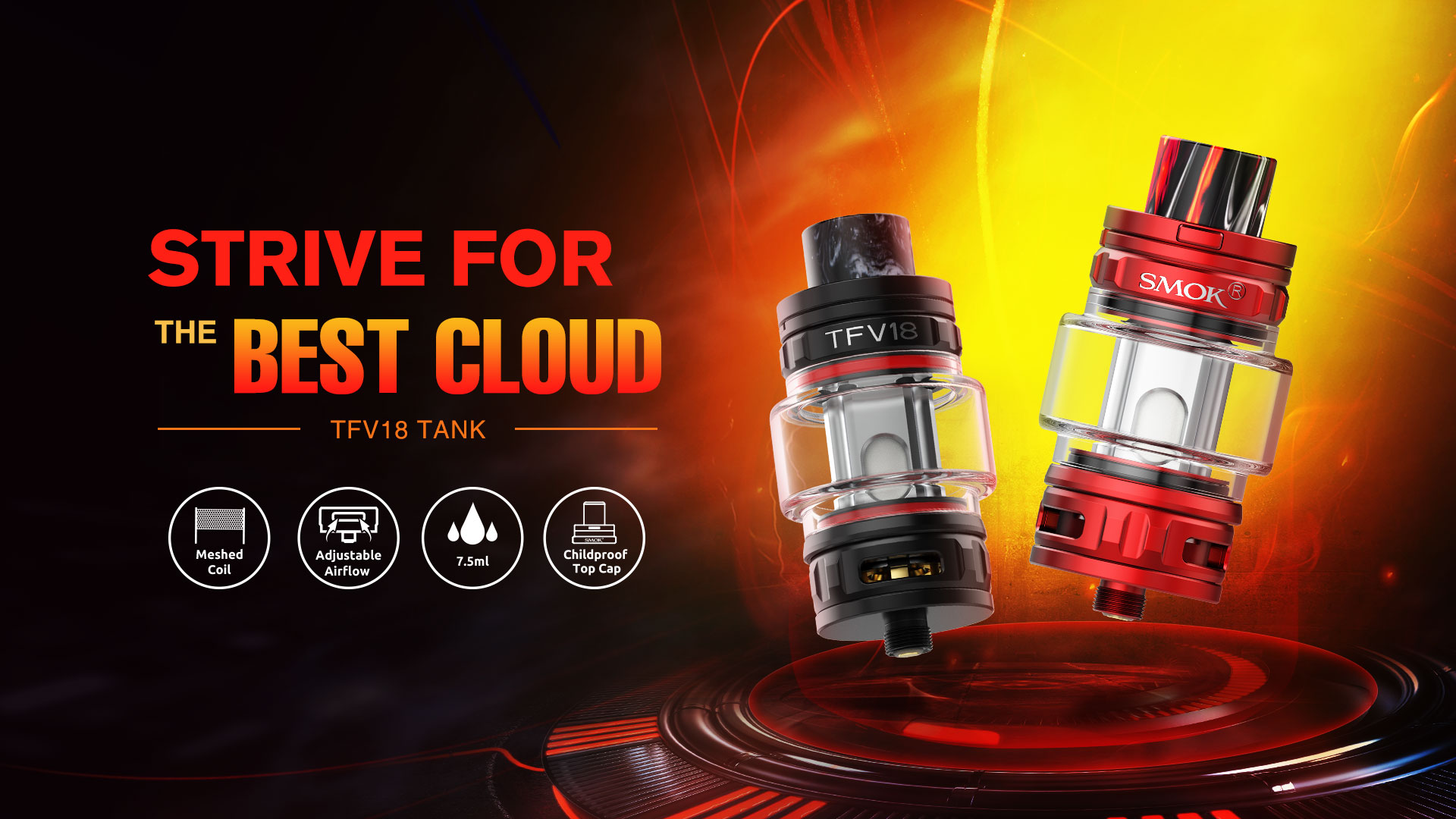 With two replaceable meshed coils and the adjustable bottom airflow system, TFV18 Tank is flexible to change tastes
between DL and RDL. The 7.5ml bulb glass tube holds an ongoing vaping for you even if in need of going out. To fill the
tank, you have to press the button and slide the top cap in the right way to expose the filling port, enhancing the security of
use and ending juice leaking. Innovation keeps changing the vaping experience!
6 COLORS AVAILABLE

THE KIT INCLUDES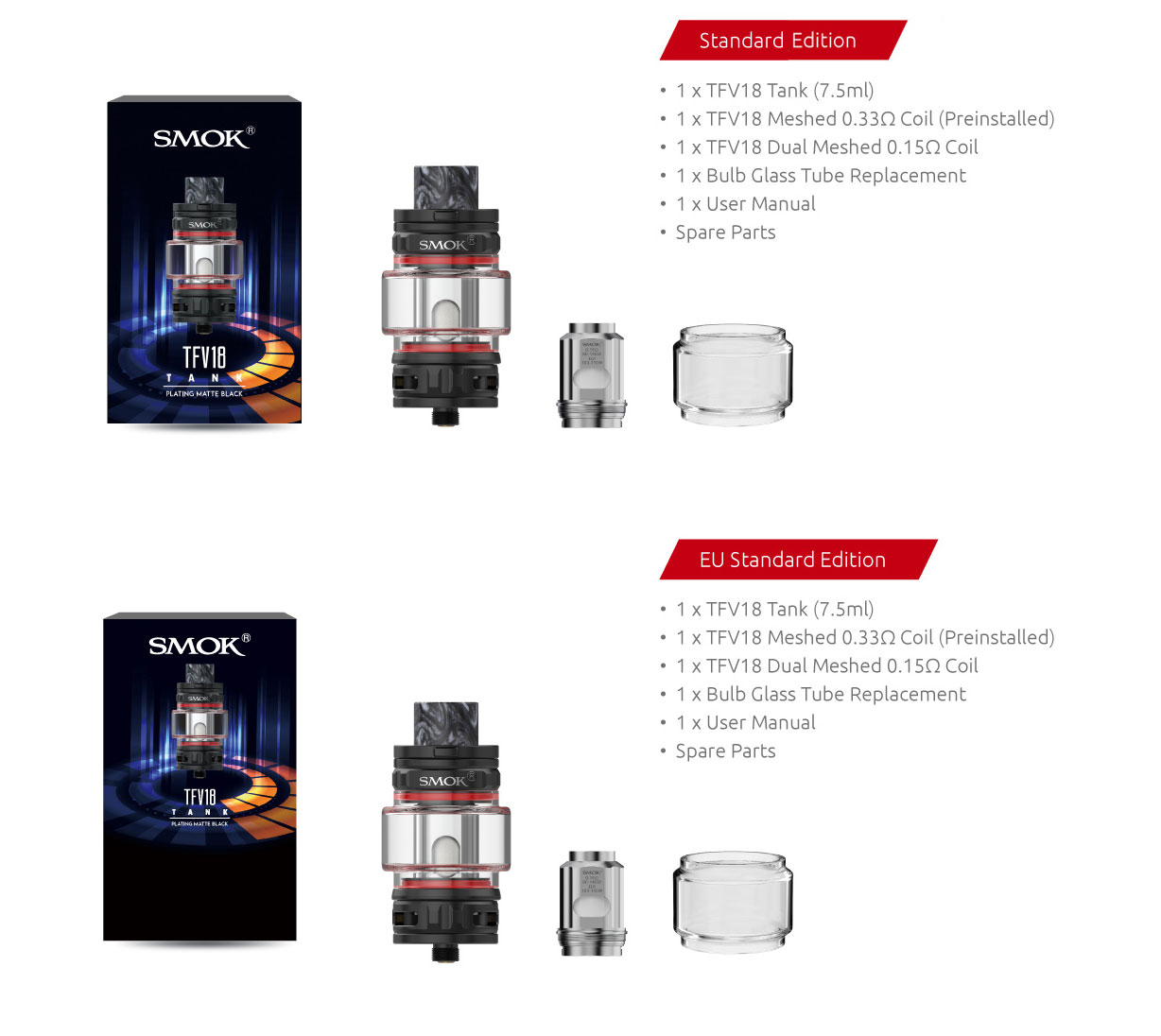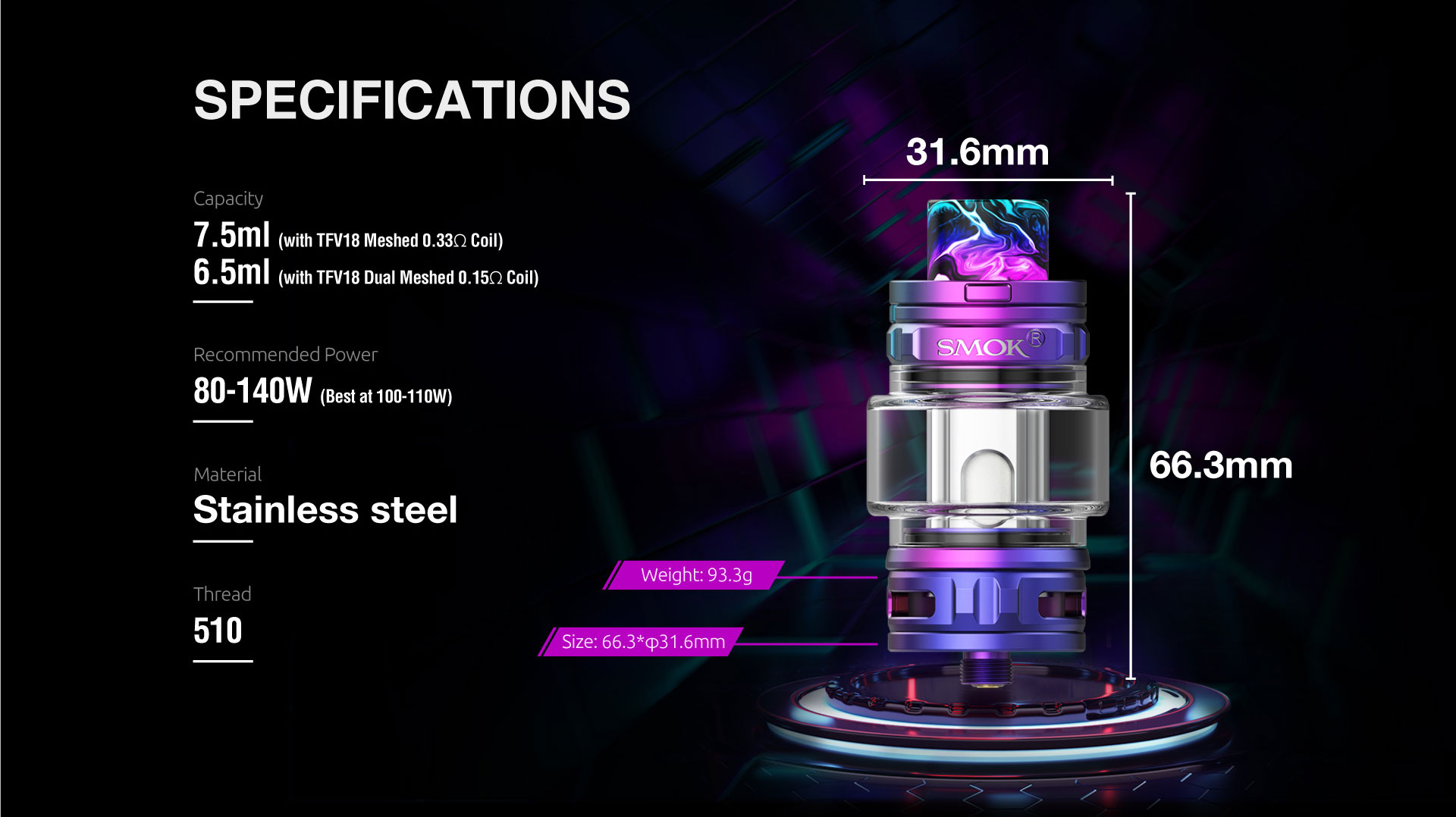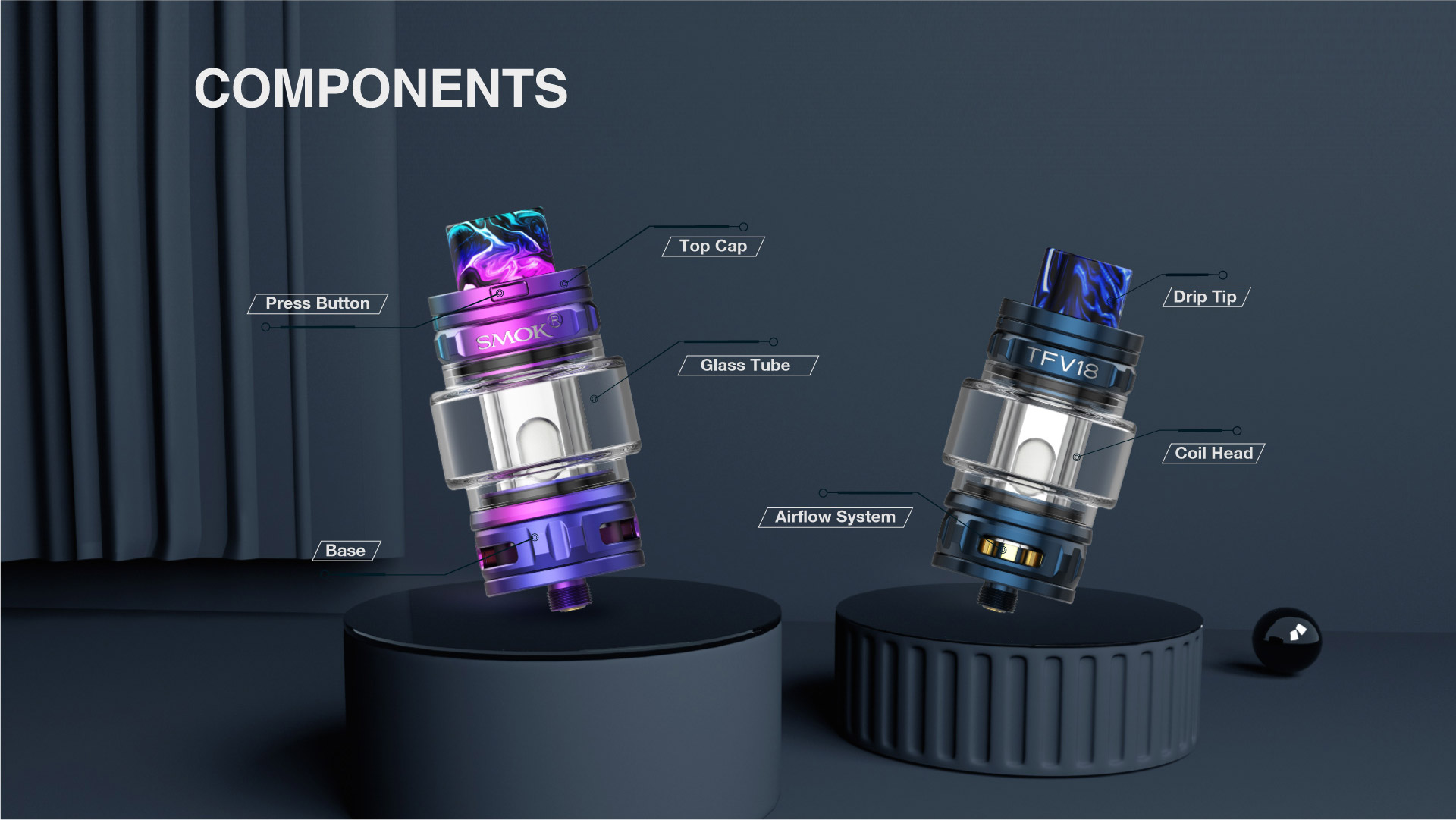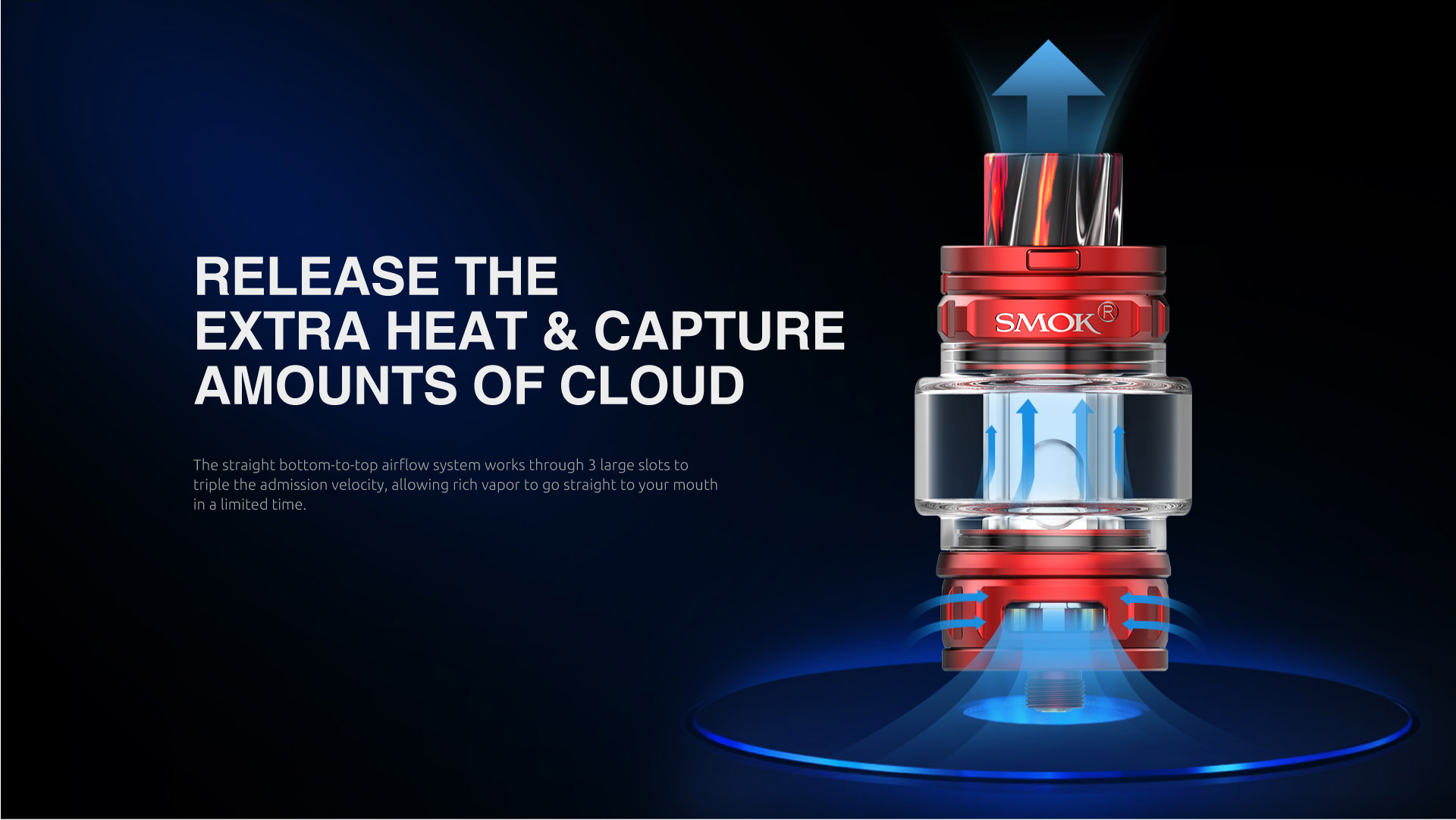 INNOVATION MAKES VAPING EASIER
Utilizing the excellent conductivity of copper, TFV18 arranges 5 braces on the base
to efficiently transfer the power to the coil for circular and fast heating.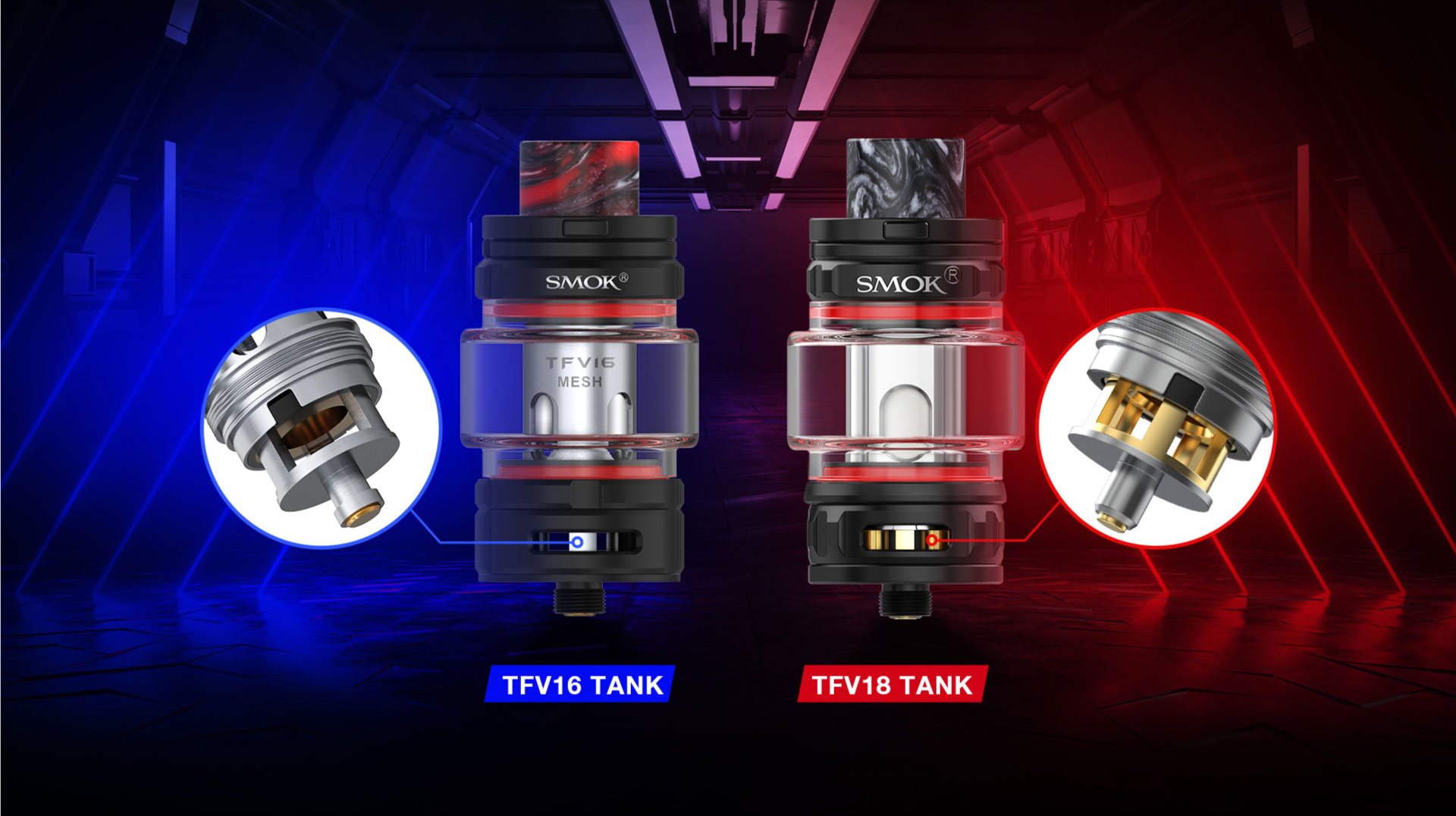 ONE'S TREASURE, 
ANOTHER ONE'S TRASH
Only by simultaneously pressing the button and turning the top cap as the arrow shows can you bring out the filling port, effectively avoiding the leakage caused by accidentally opening the top cap.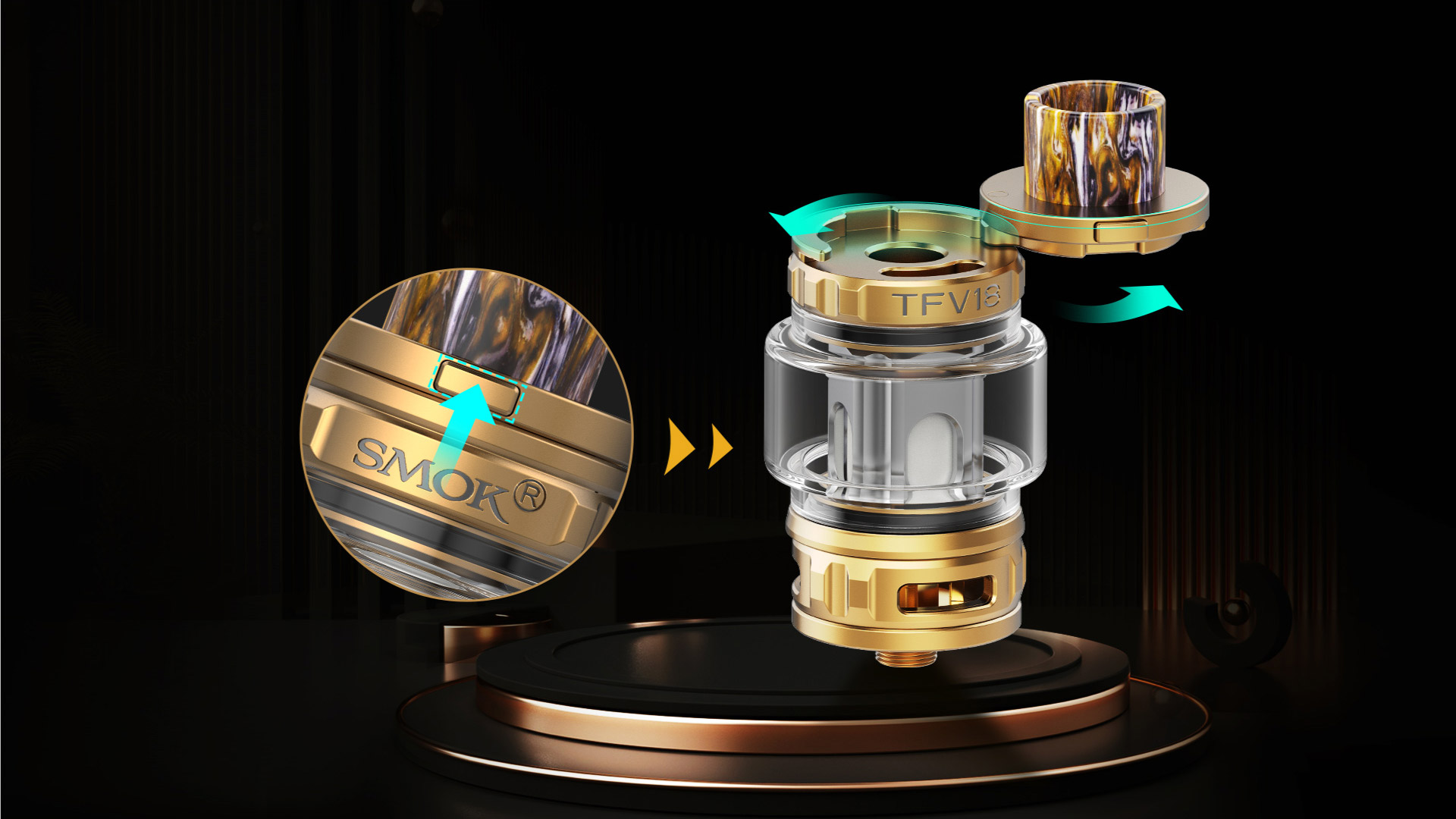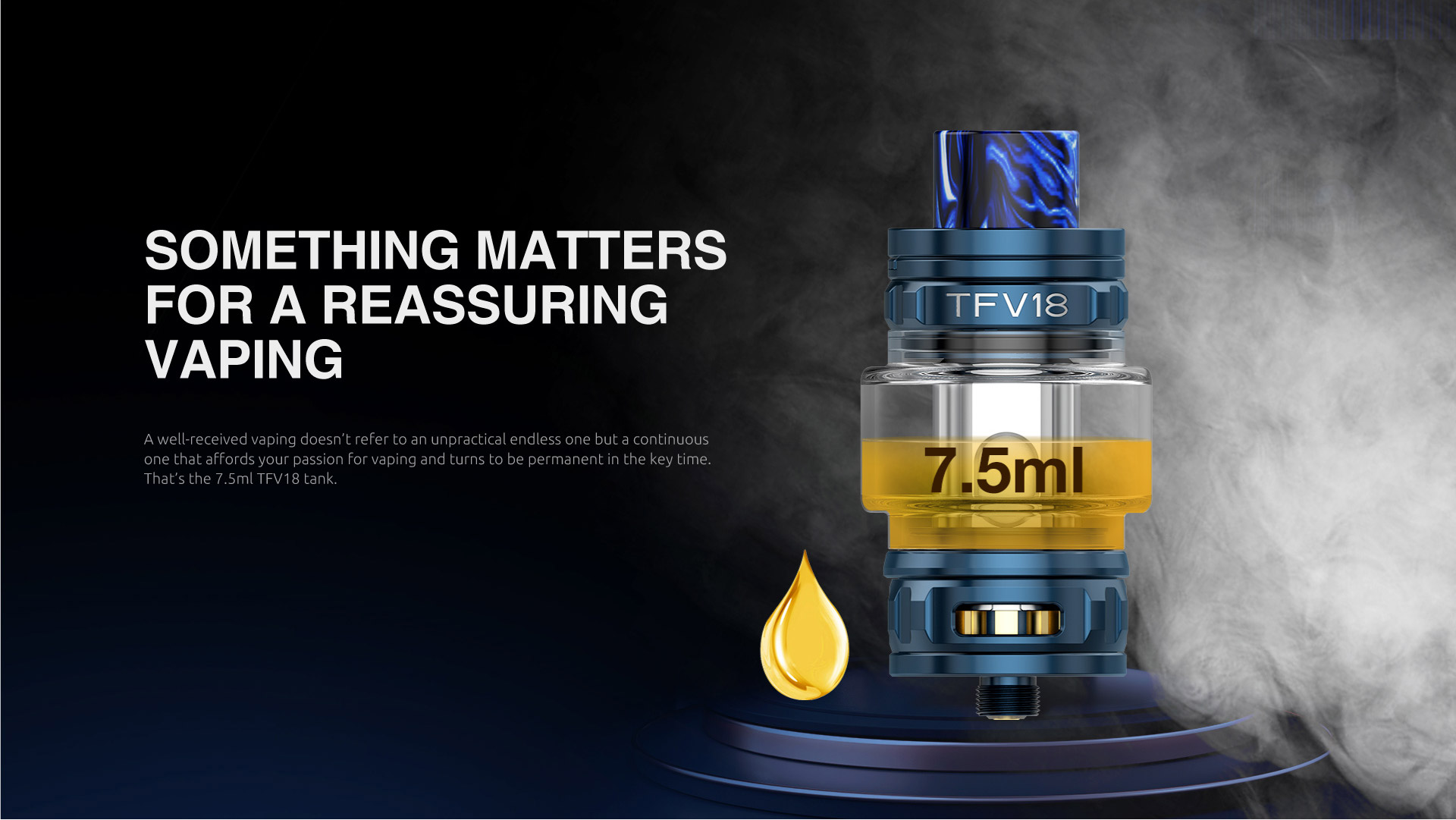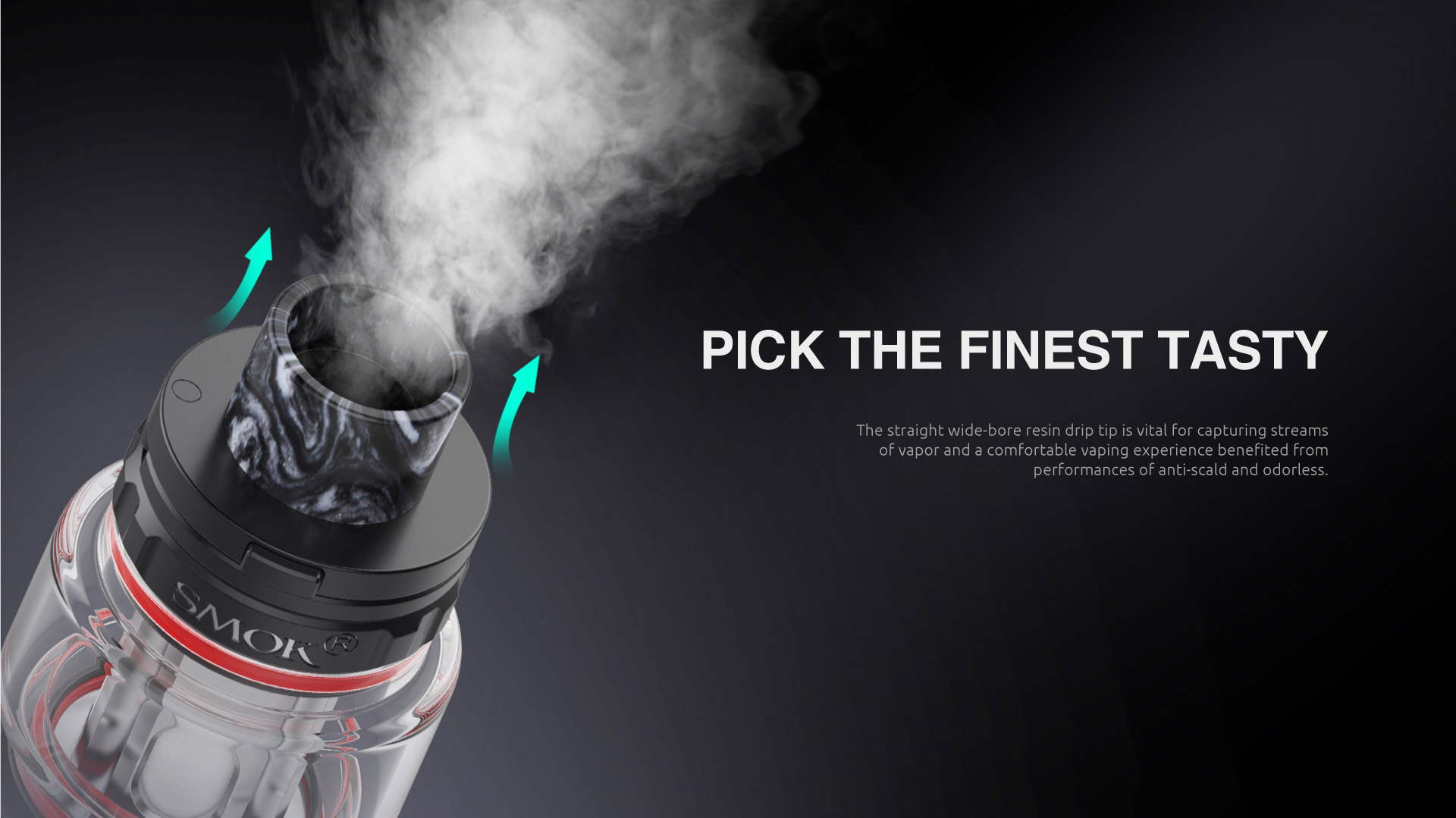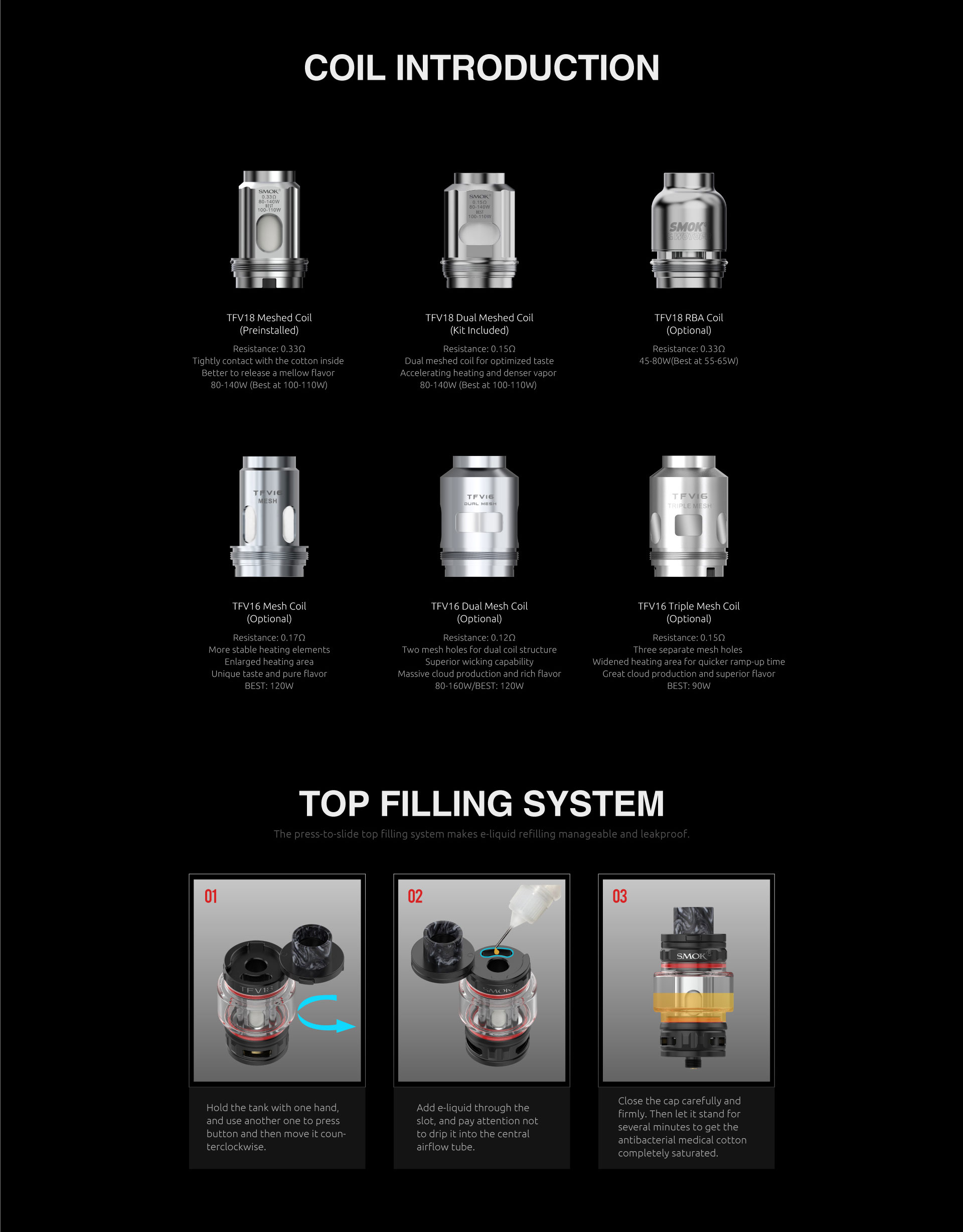 ---