---
---
Uwell Fancier RTA & RDA Tank allows you to observe the performence of your coils and cotton, you are free to enjoy the amazing experience of both RDA and RTA. With an innovative downward wicking, larger e-liquid slot and bottom airflow system to bring your unprecedented vaping experience.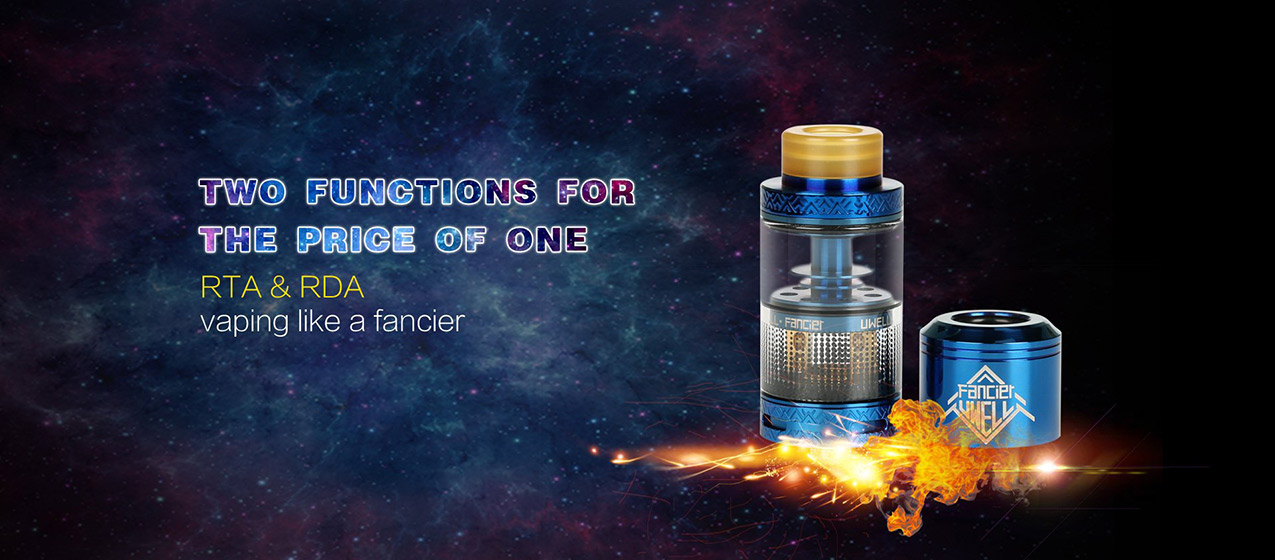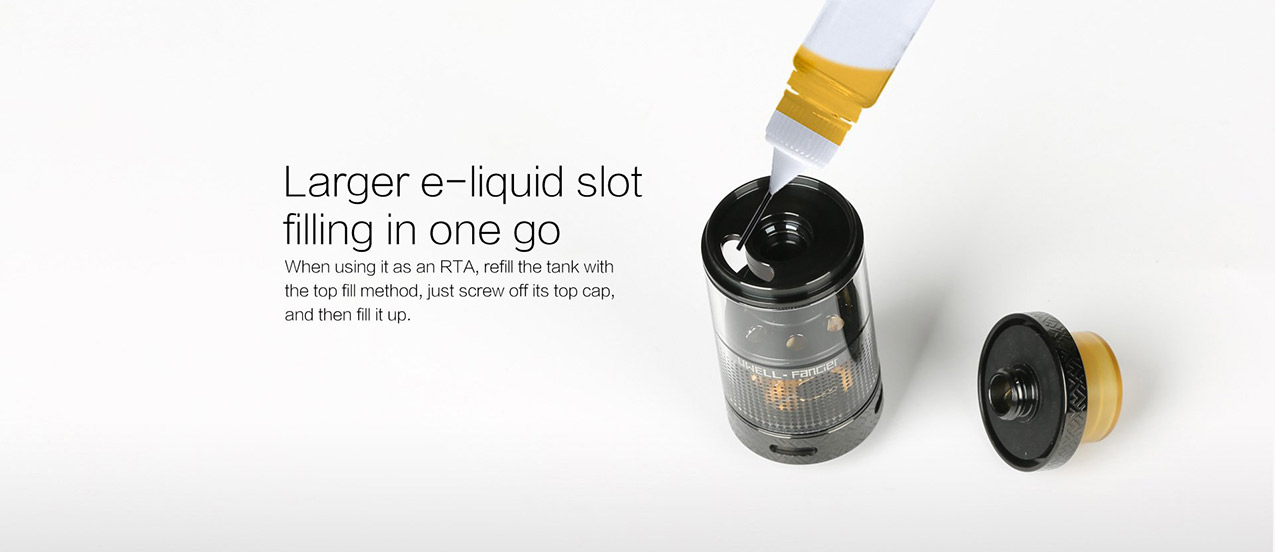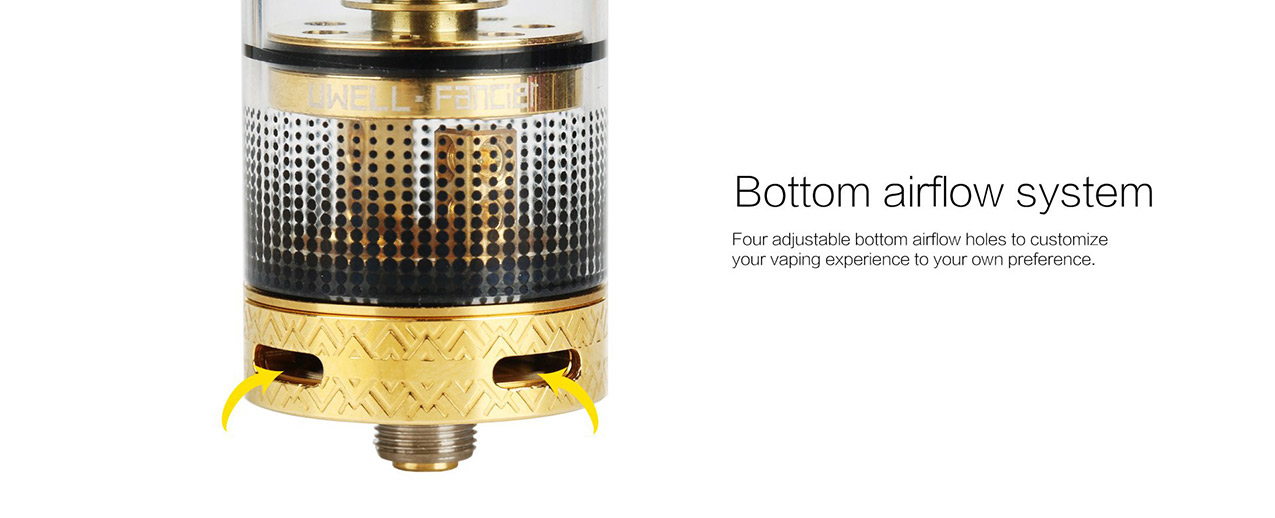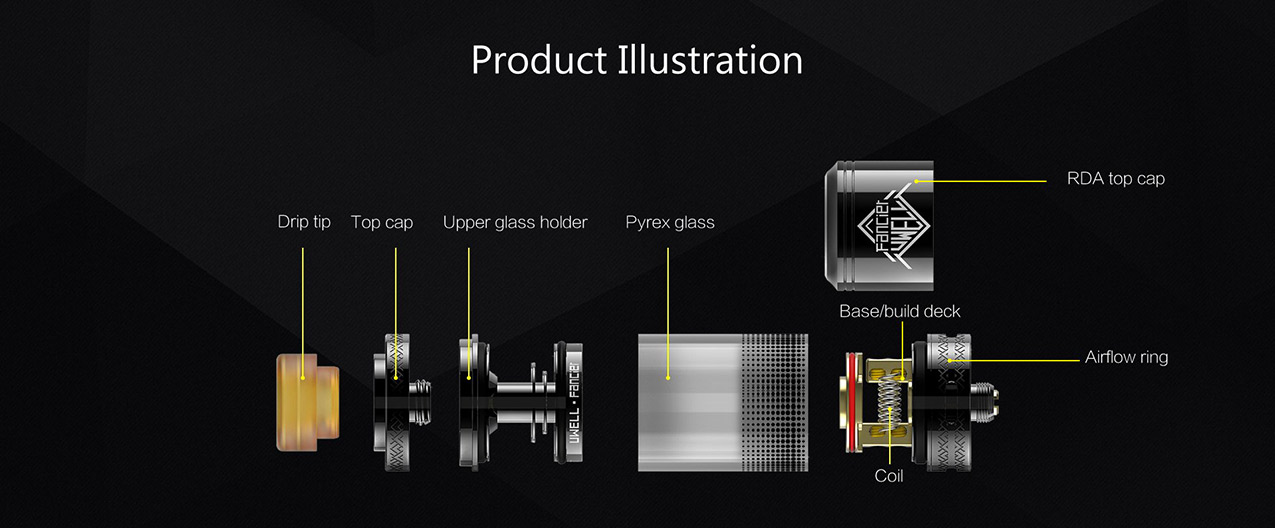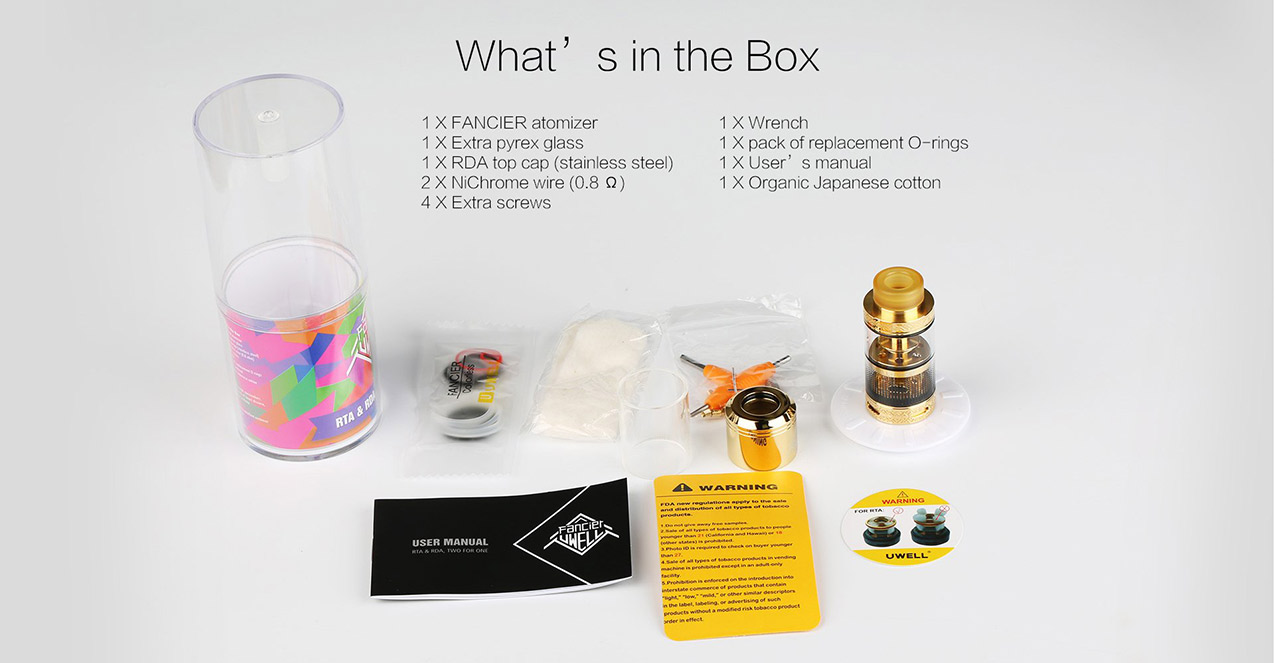 Features:
1. The RTA allows you to observe the performance of the coils and cotton.
2. Innovative downward wicking.
3. An extra RDA top cap, just exchange the glass with the top
cap, you can use it as an RDA.
4. when using it as an RDA, the cross plate above the coil can be used as a safeguard to prevent spitback.
Brand: Uwell
Size: 24mm(d) x 56.3mm(h)
Tank Capacity: 4ml(RTA mode)
Atomizer Type: Rebuildable tank atomzier, rebuildable dripping atomizer
Material: Stainless steel, pyrex glass, silicone, PEI
Color: Black, Purple, Sapphire Blue, Gold, Iridescent
Unit:1Set
Each set contains:
1pc Fancier Atomizer
1pc Extra Pyrex Glass
1pc RDA Top Cap(stainless steel)
1pc NiChrome Wire(0.8ohm)
4pc Extra Screws
1pc Wrench
1pc Pack of Replacement O-rings
1pc User Manual
1pc Organic Japanese Cotton
---